Kanna blooming season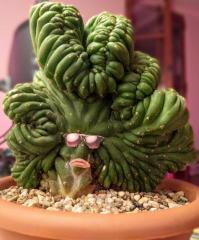 Spotted this and 2 other flowers on my Sceletium this morning. It doesn't seem to produce seeds on its own or at least it didn't last year. I hope my other seed-grown one blooms too so I can attempt to cross pollinate.
Always had a hard time locating the stigma (that's what she said
) on these flowers, do you guys know if Sceletium is dioecious?
5