CJ x Sharxx Blue variegate?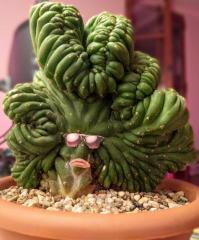 A recent graft that's turning out to be very pale green, seems slightly variegated it's got a few darker patches. Can't wait to see how it grows.
Can't remember who sent me the seeds it was a while ago, but thanks a lot!
What species is the CJ clone? Any pics?
2