Lophophora cristata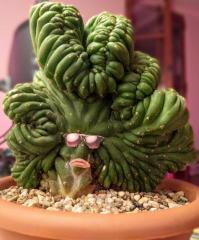 Got a pretty good deal on this beauty, a third of the price of some much smaller crests I've seen sold.
I intend on using some BAP to make it pup and propagate it. I've only ever used BAP on trichos, any of you have experience with it on lophs?
I'm not sure if this particular williamsii is self-pollinating but I'll find out soon as it's already in flower. I'd rather it's not self-pollinating so I can cross it with my variegated one which should hopefully flower for the 1st time this season.
Hoping this would make seeds with a higher rate of mutants.
7