Variegating (?) Pachanoi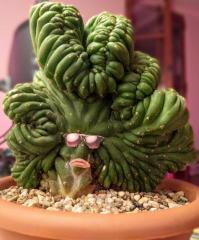 This spineless san pedro cutting came in like this, it wasn't like that in the pic I was sent but I doubt the just 4 days it spent in a box could have caused it.
Do you think it will keep growing some albino growth, or revert?
2