1st actual Ephedra sinica seedling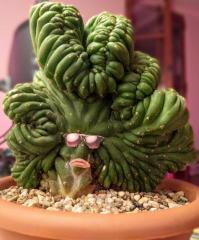 The previous seedling I thought was ephedra did indeed turn out to just be a weed. But this sprouted a few days ago in a pot I had given up on and planted some Incarvillea sinensis seeds in.
I moved the Incarvillea seedlings to leave this little guy alone (well appart from the baby loph from a stray seed).
5