Stomping around today and this caught my eye. The lilac hue is what drew me to it, photo doesn't do it justice.
So out with the foil, and spore print comes out whitish. EDIT - transfer to paper gives a light pinkish....which is more in character.
Lepista nuda ? -  I heard something about wood blewits spreading across aus., its a first for me on the home range and appears there are a few about.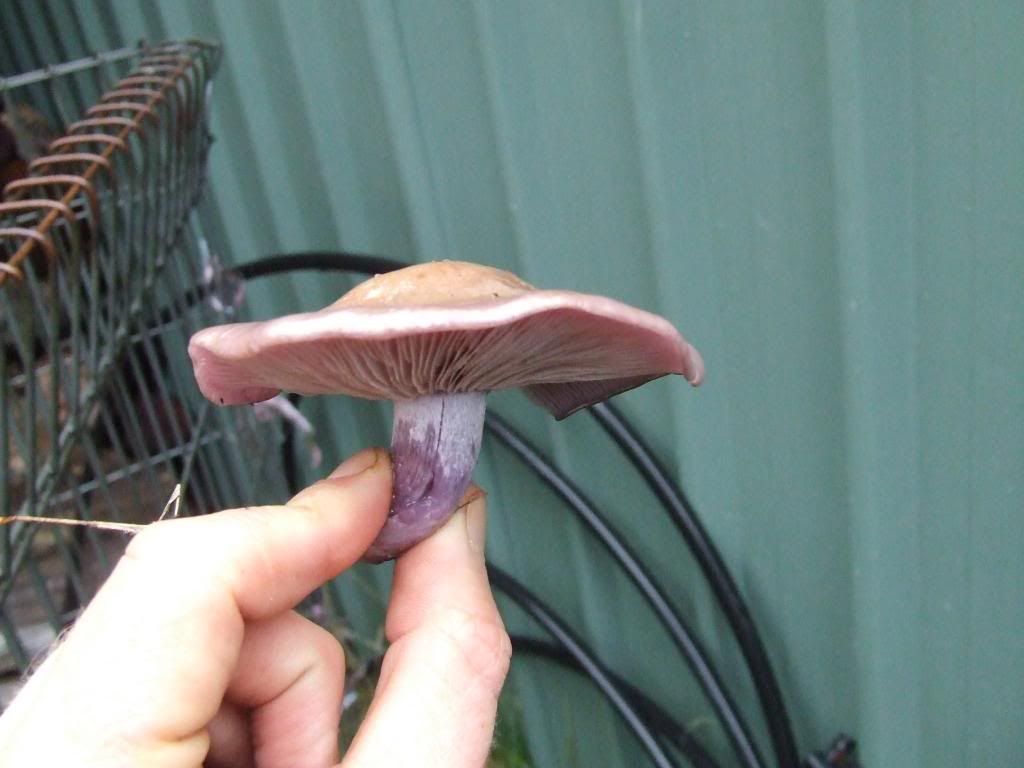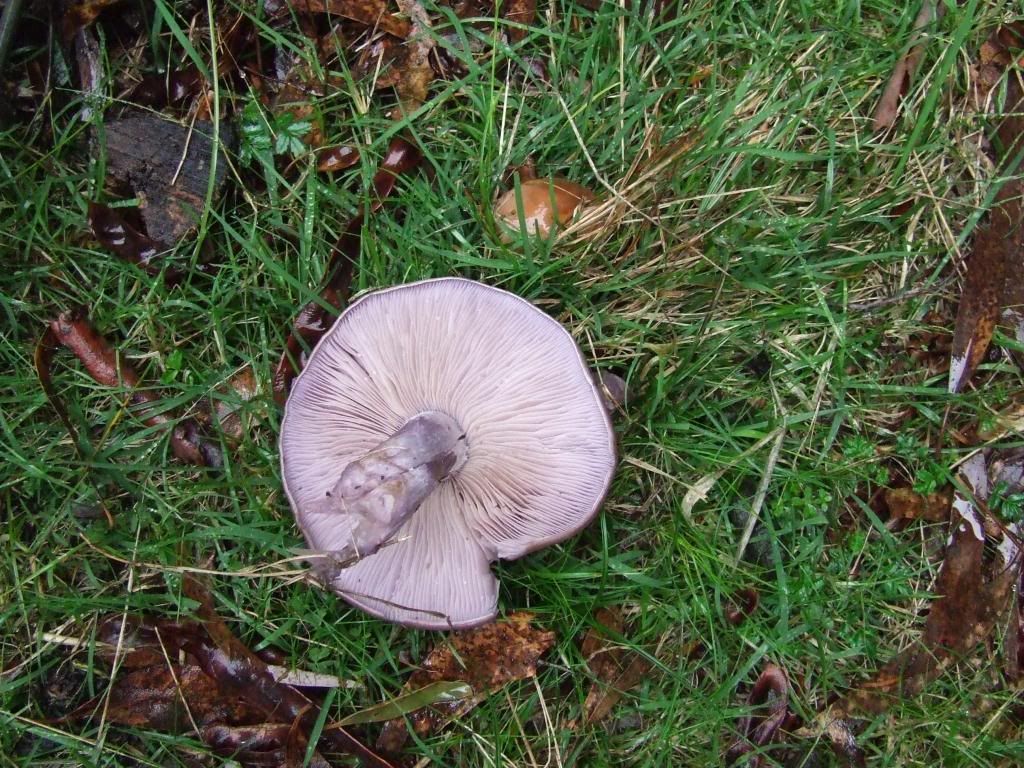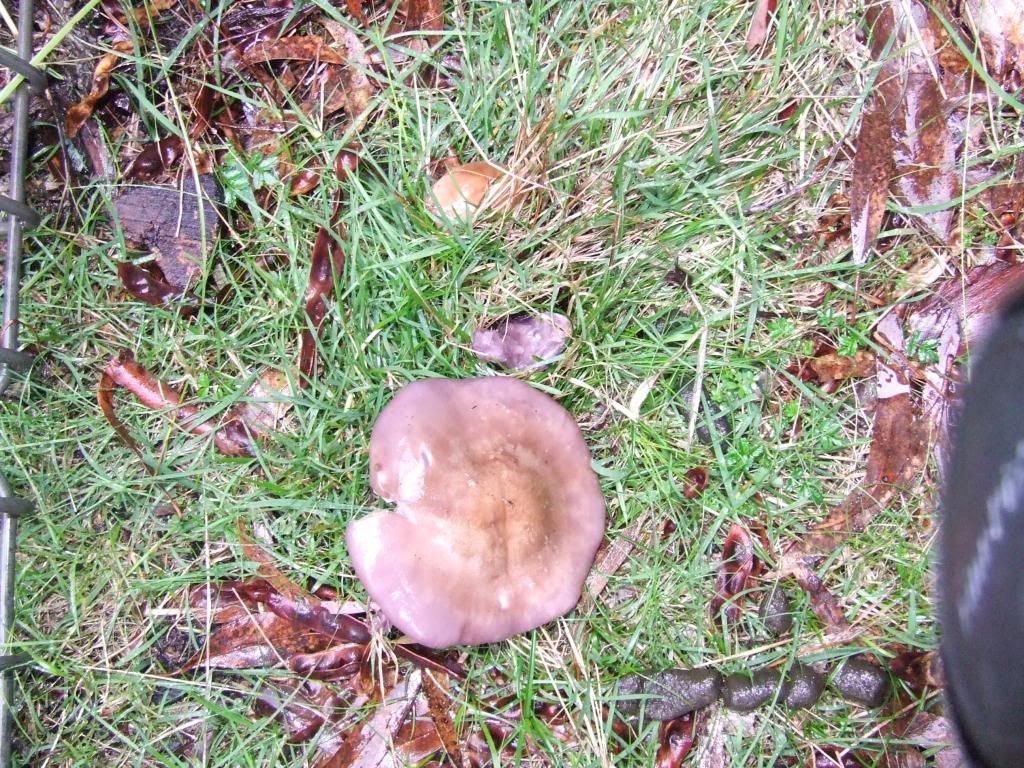 Edited by waterboy, 17 May 2013 - 06:48 PM.