Ephedra fragilis seedlings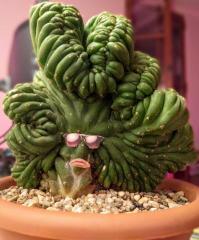 Finally managed to get some E. fragilis that Sagi sent me to germinate, I just treated them like cactus seeds they were under 99% humidity during germination. I think the other times I let the substrate dry out too much.
You can see one has already sprouted while another one is just breaking ground.
4